Ottawa's Premiere Automotive Accessory Shop
Drop off your car, or just pick up the supplies for a do-it-yourself job, we offer the best products and the best service.
S

ervices overview

01.

Detailing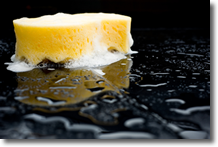 Your vehicle is your pride and joy.
It's a reflection of your personality, your taste, and your lifestyle.
What do you want to tell the world about yourself?
From basic spring cleaning, to complete wet sanding and paint restoration, interior and exterior, we have the tools and the experience to keep your car or truck sparkling clean and looking pristine. Or, if you're a do-it-yourselfer, come pick up the premium tools and supplies to make it shine just the way you like it.

Detailing Pricing
Full List of Detailing Pricing
02.
Remote Starter / Alarm Systems
Start your car.
Remote Start systemsare ideal for those who want the convenience of climatizing their vehicle without having to face the elements. Perfect for people in cold or hot climates, these systems make life better with convenience features like One Button Start, Power Doors and Trunk pop.

Protect your ride.
Car Security systems are a great way to discourage theft of the vehicle itself, its contents, or both.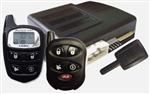 Autostart Catalog Clifford Catalog

Remote Starter / Alarm Systems Pricing
Please Call for Pricing
03.
Electronics
Turn it up to eleven.
Supply your car with glass-shattering bass. With the newest products from Rockford Fosgate, Alpine, and Clarion, you can shake the earth, and wake up your neighbours.

Give your life some guidance.
In-car GPS navigation makes a road trip stress-free.

Live life... quietly?
Keep the kids entertained with a movie or a video game on your trip, whether it's to the coast, or to the store.
Video systems from Alpine, Pioneer, Clarion and Myron & Davis give you a fighting chance at arriving at your destination without a headache.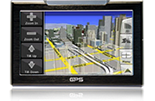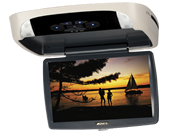 Alpine Catalog Clarion Catalog Rockford Fosgate Catalog SecureCam Catalog

Electronics Pricing
Please Call for Pricing
04.
Performance
Go faster.
Pearl Auto Care is equipped to supply a wide variety of performance parts for virtually any car or truck.
From springs and shocks to superchargers, we offer a breadth of experience and knowledge to help you choose the proper upgrades to suit your needs and desires.
Street or track. Drag or circuit. We have what you need to be faster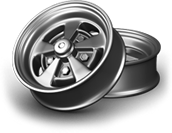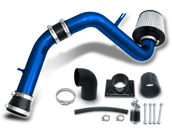 Performance Pricing
Please Call for Pricing
05.
Tinting
We are the best.
We use the best films, and take the most care in installing window tint on your car. All of our tint is performed in house by our staff - not subcontracted to another company. This ensures the quality and consistency you've come to expect from Pearl Auto Care.

Our Films.
Pearl Auto Care uses Bekaert's Solar Gard window films exclusively. The best products ensure the best results. Choose from HP Supreme Charcoal or Quantum films, from 47% to as dark as 4%.
Not all films are created equal, HP Charcoal and Quantum films are metalized, not dyed. This means your tint will never turn purple, bubble, shrink, fade or peel. We're so confident in the quality of the film that we can offer a lifetime warranty. You're only going to tint your car once - make sure it's done right.




*Tint shades may vary

Tint Pricing
Please Call for Pricing
06.
Truck Accessories
It's your truck.
It's meant to do whatever you want it to do. Make it an off-road monster. Make it the local sleeper. Make it the most luxurious work truck at the site. It can be your weekend holiday, your toy, or your sanctuary from work.

What we can do.
We can make it faster with Banks Power products. We can make it more comfortable and entertaining with products from Alpine and Rockford Fosgate. We can make it a better working environment with products from Putco, Extang, Huskyliner and Garmin, to name but a few.





Truck Accessories Pricing
Please Call for Pricing